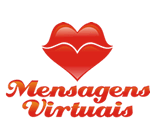 Em breve um novo Mensagens Virtuais
Poesias e Mensagens
---
Desire 2
Desire
Yasmin

I Want With Your Insanity Mouth
Inside Of Mine In A Feverish Search....
I Want With Insanity Your Body
Agglutinated To Mine
In An Incensante It Goes And It Comes...
I Want Your Hands Insanely
Looking For To Remove
Of Me Sighs Of Pleasure...
Desire Your Thoughtless Eyes
Inside Me
Robbing The Deeply Most Hidden Feeling...
I Want Your Voice Absurdly
Sometimes Caressing My Ears
With Your Words Obscene...
Desire Unwise,
The Softness Of Your Hair,
Shuffling To Mine...
Desire Your Legs On Mine,
Arresting Me To Your Side...
Desire Your Madness Sighs
Outing Of You So Spontaneous
Wrapping Up In A Halo Of Affection...
Soon After Passion...
I Want With All My Forces...
To Be Lady Of Your Life..
. And...
To Give My Life To You....